Palm fiber mats, are cheaper than coconut mats, and superior because of it's origin with many nutrietients from the palm oil. Use Palm oil mats for isolation of houses or erosion control in constructions.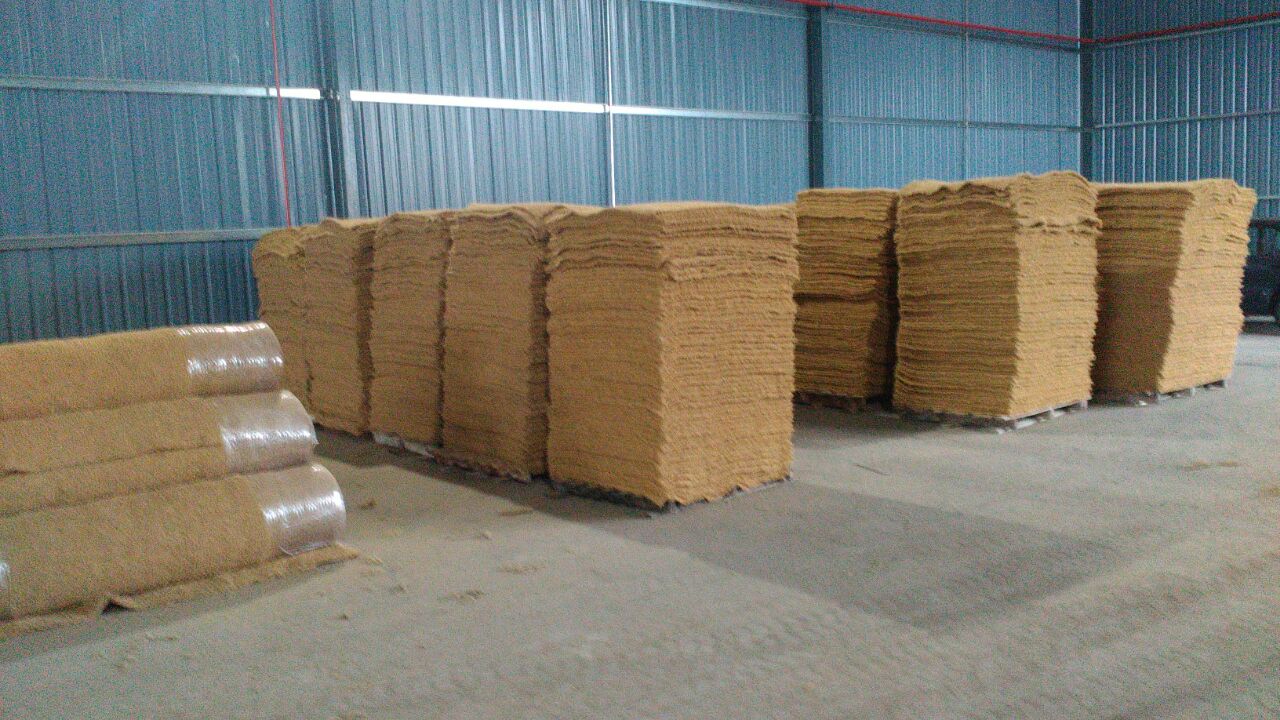 Palm Fiber Mats Durability
Durability – palm fiber mat and coconut fiber mat has the same durability, the different is the place that they r using. For example in Malaysia where we have rain all year round, if the mat is used outdoor for plant mulching, then it will last around 1 year. If no water involve, then it won't degrade so fast and will last 3-4 years
Degradation
As we know water will make the natural fiber to degrade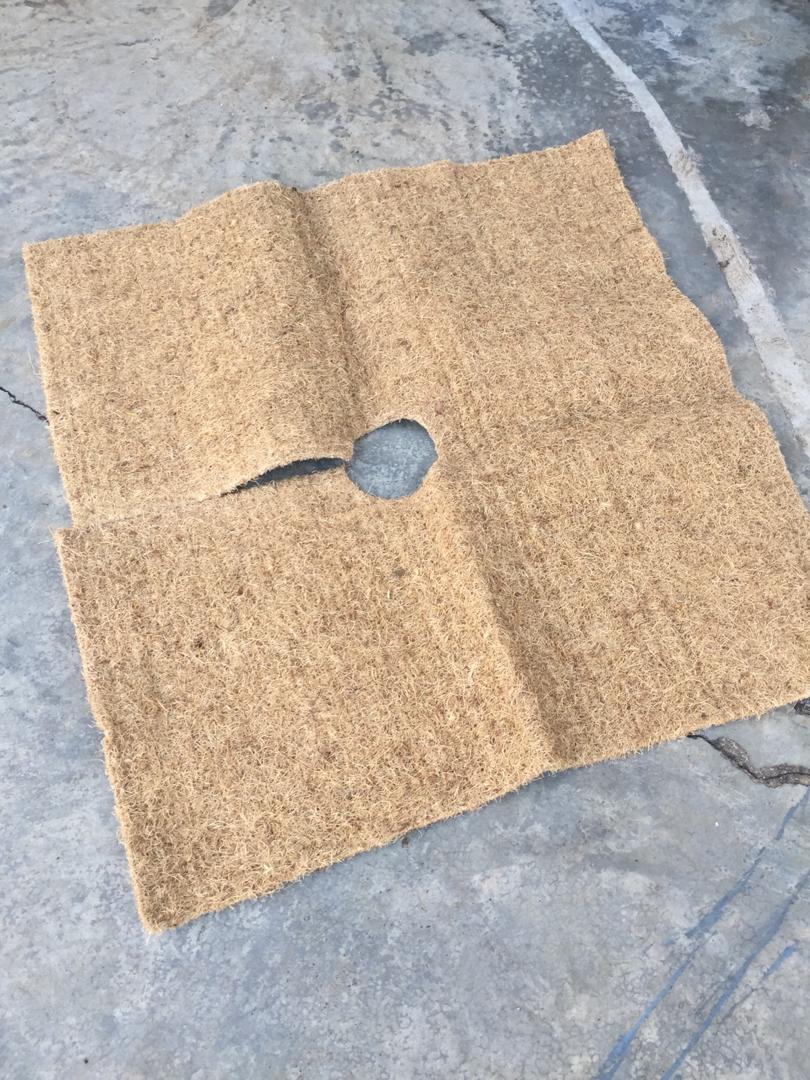 Strength and density
Depended on the amount of fiber used in making the mat. For example, if we use more fiber and sew it together, the strength definitely higher. But generally coconut fiber strength is better than palm fiber.
For production we use more palm fiber to make up the strength and it make the density higher
Thickness
Our thickness is 1.6cm to 2cm. It's suitable as growing bed for most of the plant cause it retain water. Where the coconut fiber mat only a very thin layer.
Binder
We do no use any glue as binder, all natural and only fiber sew together and make the mat
Length
Width is fix at 2 meter
We can have 1 meter too
The length is made in accordance to your need
The length currently is 10m standard
Meaning one roll is 10m(L) x 2m(W)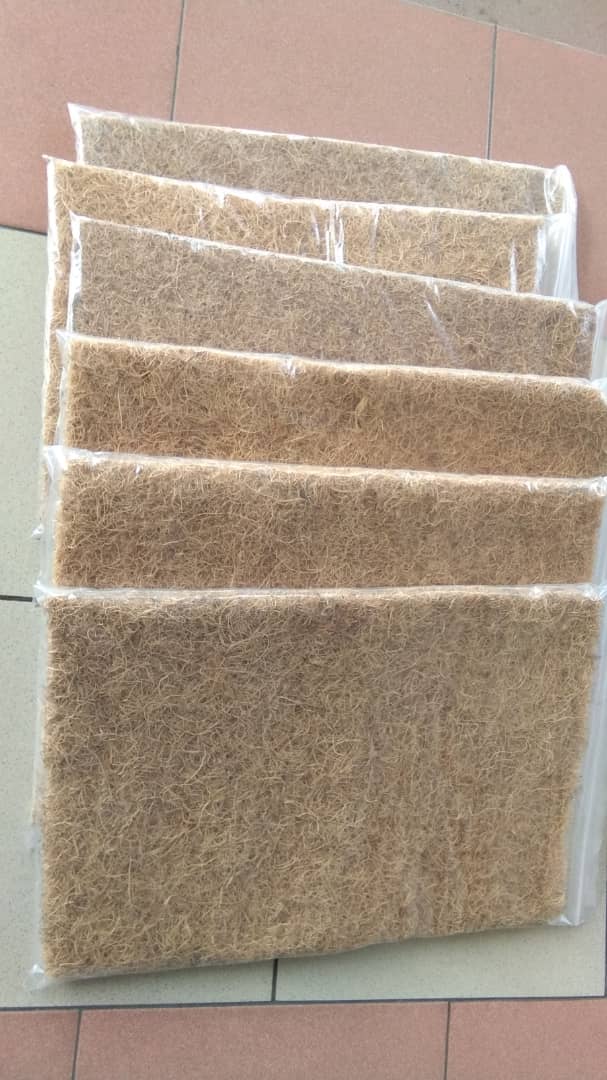 For non latex : min is 700gsm and above

Anything below 700 need latex to bind them together cause too thin

If without latex it will easily fall apart

Maybe they thought the thickness make a lot different in term of pricing

But since palm fiber is cheap, is not the material that cost a lot, it's the production of the mat

Meaning if u buy 700gsm and 1000gsm, cost for palm fiber not much different, and with the production cost the same, it make the pricing will not have much different

You really need to know what is their usage, does it necessary need 300 or 500 gsm? If the reason is due to cheaper cost if use 300 or 500, then ask them no worry, they can use 1000 with much lower price too

As for life expectation : if outdoor subject to rain water it's 1 year. If indoor 3-4 years

Current roll size is 2 meter (W) x 10m (L) per roll

Container loading will let u know shortly