Instead of using environmental hostile plastic pots for seedlings, it's much more cheap and efficient using biodegradable pots for seedlings, why? Because by having biodegradable pots, the seedlings wont face any rootshock, the water can drain easily and the plant won't have the "replanting shock", all key arguments, which overall make biodegradable pots for seedlings much more productive.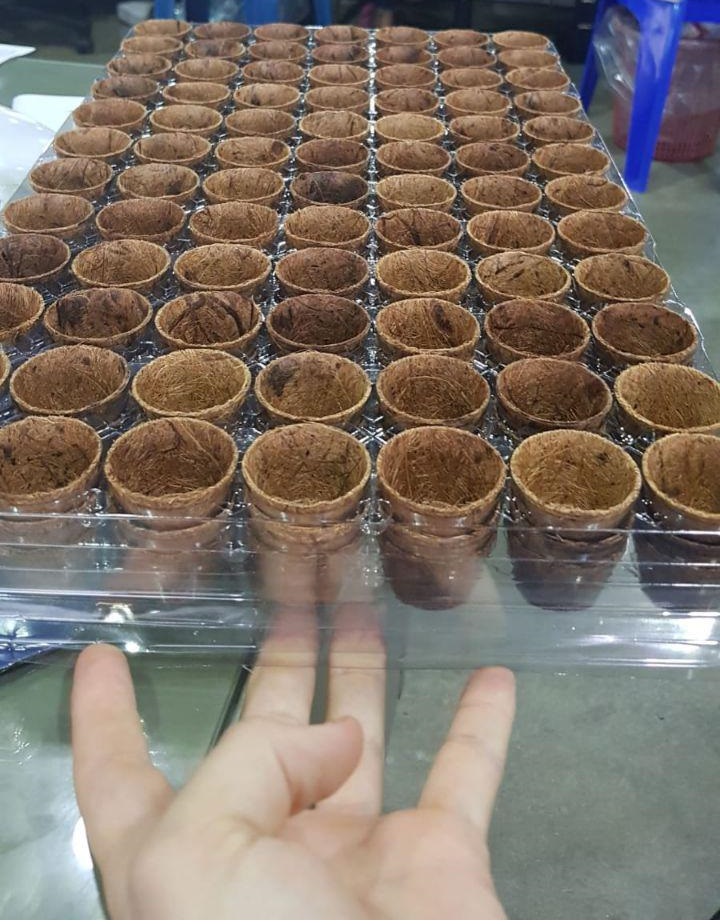 How to use Biodegradable pots for seedlings
Put a coconut soil coin in the pot of the tray. alternatively the tray is sold and equipped already with such a pellet
Add water
Wait a few days
Wait until the pot starts to biodegrade and the roots penetrate through the pot wall
If this happens plant the whole seedling directly into the soil.